The cost of travel adds up. Contribute your commuting cash!
Typically you'd be spending money on gas, your morning caffeine boost, and an occasional lunch out. Times are tough at the moment, really tough. We understand that you might be feeling a little helpless. By donating the cash you'd normally spend on your commute to a charity in need, you can support those who care for some of the most vulnerable members of our community.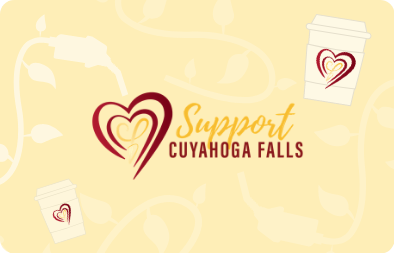 Simply click the charity you would like to support and follow the instructions displayed.
There's lots of ways to support our local businesses right now.
Stay up to date on Support Cuyahoga Falls.
We stand together, separately. If you'd like to receive our weekly email, simply sign up here.